Napa has been on my long-time list of places to visit. After putting it off long enough, I finally made it happen. If it wasn't a treat enough to just be going to Napa, the small group of ladies I was with were also lucky enough to have Dave from Dave's Travel Corner as our private tour guide. Dave is well-versed in all things wine and travel and it was a pleasure getting to know him on a trip like this. We toured the more private properties so they were by appointment only. This made every stop special and intimate. Discovering the history behind every vineyard made this trip truly unforgettable. Though we'd be touring a few, this one was by far the best vineyard in Napa.
Family Charm
The tour included five different wineries in the Napa Valley but one of my favorites by far was Tedeschi Family Winery. Located in Calistoga, this family-owned vineyard had its first grapes planted in the 1960's. Upon arrival, we were greeted by the owner, Emil Tedeschi. He had a big smile and kind eyes. His engaging manner when he spoke made us all feel like he was an old family friend.
Emil seemed just as passionate and knowledgeable about the vineyard and wine as he seemed to be about life in general. It was a pleasure hearing him speak about how Tedeschi Family winery came to be. The entire winery is run by the family and each person we came across treated us as if we were their favorite visitors for the day. This level of exceptional treatment before we even sat down made this, unlike any other winery I've ever visited.
A Spread Fit for a Queen
Greeted with charm and warmth from Emil, I could have ended my day there feeling perfectly happy and complete but the hospitality did not end there. I turned the corner to find a spread fit for a queen including wine glasses for tasting and food for pairing.They pulled out all of the stops and went above and beyond what I had seen any winery do that day.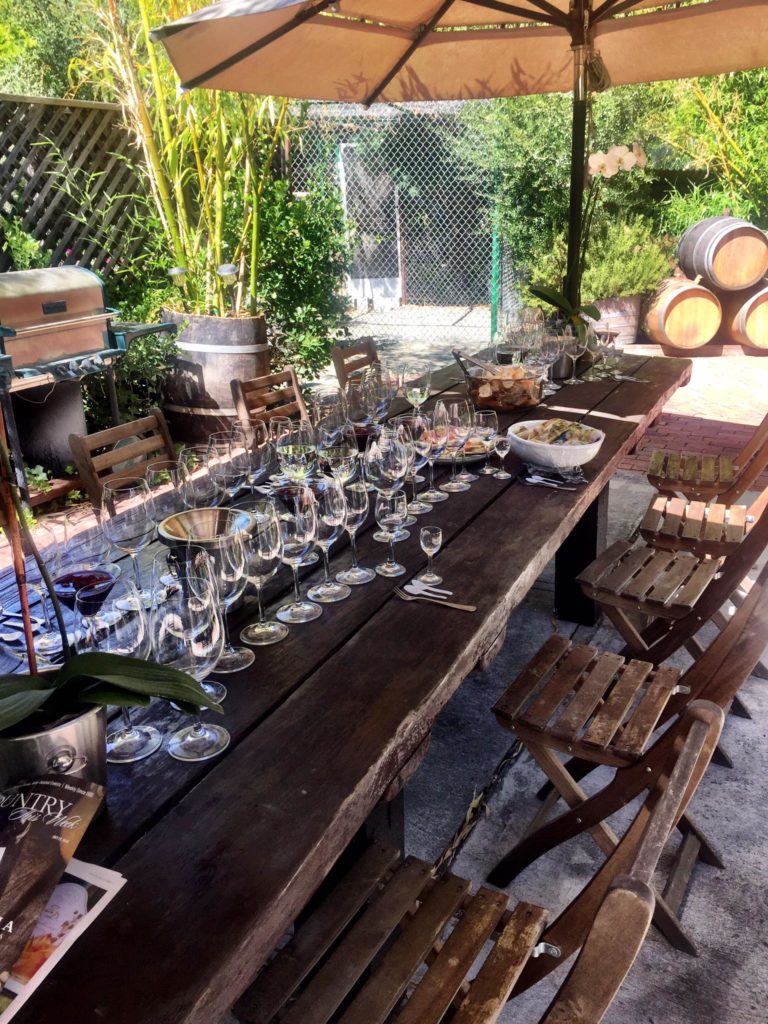 Tedeschi winery has a large variety of wines and they were lined up for us to begin tasting. On this particular hot summer day, I found the Rosé to be refreshing. It was fruity and invigorating. Watermelon and strawberries hit the tip of your tongue tasting like a summer breeze. The kind that you just sit and bask in.
The peppered cucumbers and marinated tomatoes were incredibly refreshing and the charcuterie plate accompanied by assorted cheeses completed this royal treatment. As Emil continued to talk about the history of the vineyard, we were transported to wine and food heaven.
Shortly after your tastings, you get to wander the gorgeous property. I could not get my hands on a purchase of their Rosé fast enough. It had been the best I had tried out of the five wineries we visited.
With a full stomach and freshly filled glass of Rosé, you're all set to relax and enjoy the property. You'll complete the trifecta with a full heart by sitting in one of their wooden chairs for a while to enjoy views of the vineyard. It's a perfectly beautiful zen moment and you'll find yourself wishing you could freeze time.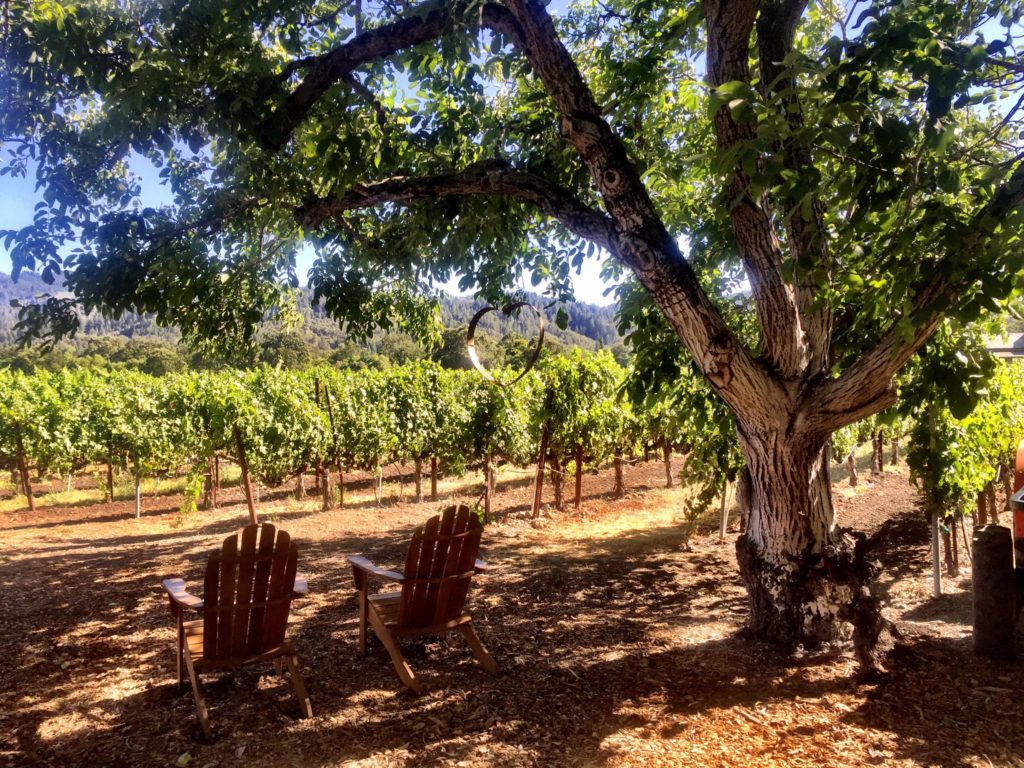 Tedeschi in my opinion, is the best vineyard in Napa. It's so much more than wine-tasting. It's the only way to truly experience Napa. An experience of a lifetime for anyone who loves wine.